After a tough year for cycling, as well as other sports, Ursus gets back to it: in fact, our brand will be supplying its products to several professional European cyclists this season too
ROAD BICYCLE RACING
The 2021 season will see Ursus wheels fitted to the bicycles of Total Direct Energie, a French team which gifted us the first historic participation in the Tour de France last year. Terpstra and his team-members will be setting off from Altea, where their winter retreat is taking place.
The now historic partnership with Vini Zabù - managed by the volcanic Citracca and Scinto - will also be continuing. Now that team captain Visconti has left, the sprinter Mareczko will be coming back to the fold. The Italian of Polish origin will be an extra arrow in the bow to aim for a few significant victories, also in view of the Giro d'Italia. An extra treat? In the new season, in addition to the wheels, we'll be able to admire yet another surprise branded Ursus on the Corratec bikes ridden by the Tuscan team.
Most importantly, for Ursus 2021 begins with the new partner Caja Rural - Seguros RGA. The Spanish team will be allowing our brand to open a new channel on the Iberian island, thereby completing the circuit of the European Grand Tours by taking part in La Vuelta.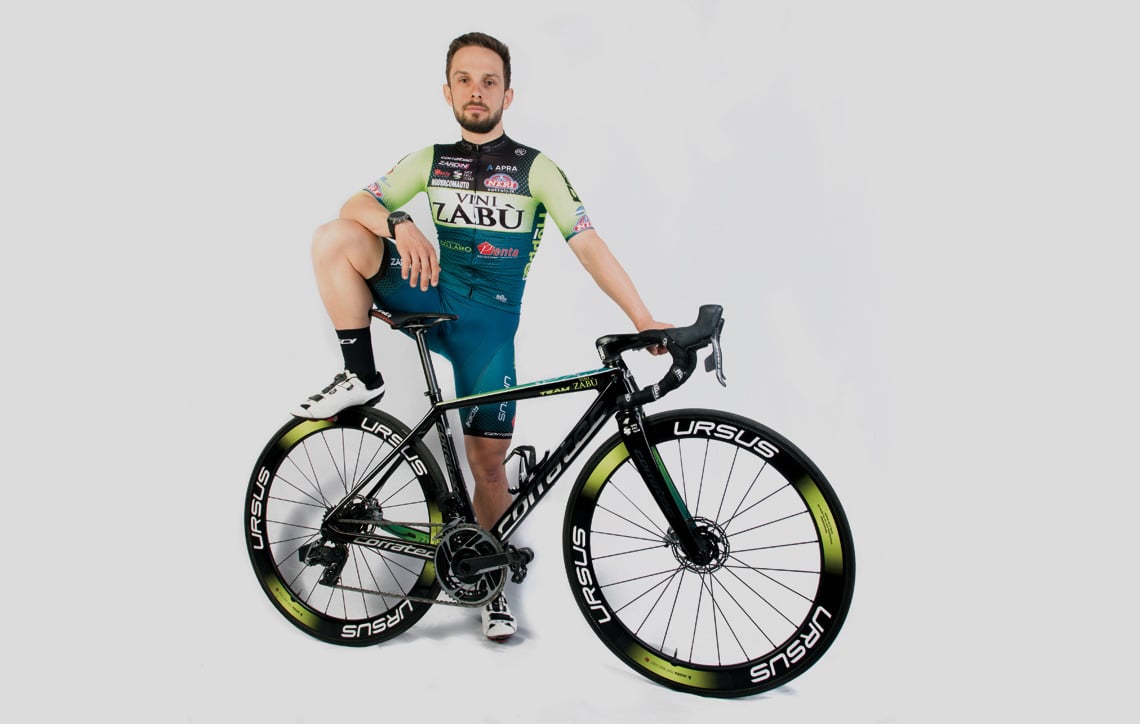 OLYMPIC DREAM
After being rescheduled and postponed due to the global medical emergency, the 2020 Summer Olympics will be taking place in 2021. Our standard-bearer Davide Uccellari was certain to take part in the 2020 edition, yet with the rescheduling it remains unclear how the qualifications will take place, but Davide is in contention for representing Italy at the Olympic triathlon in Tokyo. So for him, the first half of the year will involve intense preparations for the most important event in the last five years.
NOT JUST ASPHALT SURFACES
Kodiak, Ursus's flagship for the MTB world, will be put to the test at the XC circuit beside Mauro Bettin's team Torpado-Ursus. The Italian group will be launching some young and promising talents in the great XC, the likes of Austrian Mario Bair, Danish Oliver Vedersø and elite rider Marcel Guerrini.
However, the cyclo-cross season has not ended yet, with Ursus winning a generous two pink jerseys at the category-specific Giro d'Italia. Supporting Team Selle Italia Guerciotti Elite, our wheels crossed the finish line first with Jakob Dorigoni and Francesca Baroni, who also graduated as Italian U23 champion for the second year running.