Two very similar road biking applications, but with important differences. One more focused training analysis, the other more intuitive and social.
Details that make a difference
You can tell a lot about a cyclist based on app choice: it has become more and more common, and almost necessary, for road bike aficionados to use one of these two apps, Garmin or Strava, to measure distance, time and performance. These differences can sometimes be large and sometimes minuscule, yet important details. Let's find out what they are.
What are Garmin and Strava used for?
Garmin and Strava are the two major applications for the world of training, particularly for cycling. How do they work? By connecting them to your smartphone or to the GPS on your bike's computer and to your heart rate monitor, you can record and download on your phone or computer all your training data: distance travelled, time elapsed, average speed, altitude difference, calories burned and so on. Why is this useful and important? To keep track of your performance, to measure improvement, to compare with other cyclists and to download itineraries and repeat them.
Garmin: reliability in a name
Garmin has been recognised for years as one of the most used and well-known applications to track sports performance for runners and cyclists. Garmin bike computers are installed on millions of bikes worldwide and are produced in various models and series.
The advantage offered by Garmin is that you can get the whole package, including the bike computer and the app to download the recorded data. With its sensors, the bike computer records and shows in real time:
distance travelled
speed in real time
average speed
time elapsed (effective)
total altitude difference
heart rate (if integrated with heart rate monitor)
calories burned (discover why proper nutrition is important)
map of the itinerary
These are all the essential data to measure the quality of your performance with absolute precision. These are data which, after your training session, can be easily downloaded from the Garmin Connect app. It's a completely free road cycling application, conceived to integrate intelligently and completely with the ecosystem of Garmin accessories.
On this app, you can download and analyse a number of useful data, both interesting and fun: statistics on your training, route maps, calendars for races, goals, training progress and leaderboards.
Thanks to its global community, Garmin Connect allows you to share the results of your training sessions and competitions with other athletes from all over the world, comparing, finding ways of improving your performance and creating a bit of healthy competition.
The app has a customisable interface and is available in both desktop and smartphone versions, so you can always have all your performance data on hand.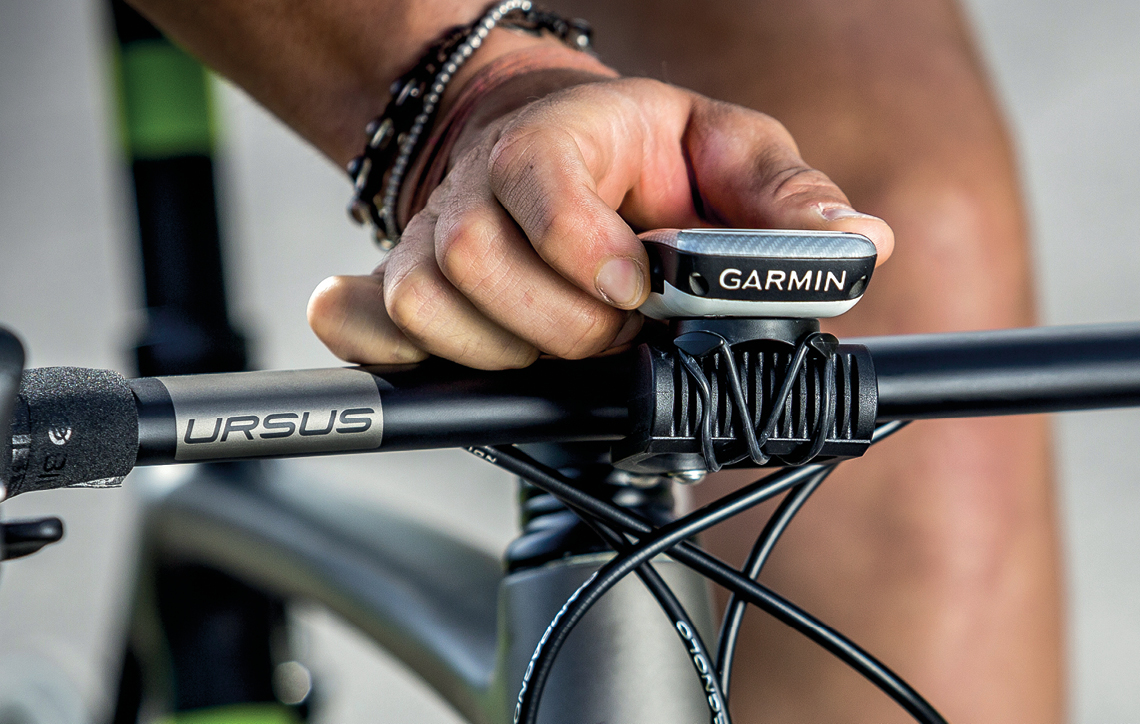 Strava, a social world
Strava, like Garmin Connect, is an application for cyclists which allows you to monitor and analyse all the data and the most important aspects of your performance and training sessions.
It can be downloaded on iPhone, Android, GPS watches and bike computers just like Garmin and many other devices. After downloading the activity data, you can refer back to them in a simple, intuitive way, keeping track of performance progress, plan a training schedule, see route maps and compare with thousands of other cyclists.
The strong suit of Strava is in fact the social aspect, giving it its reputation as the social network for athletes. On Strava, you create a profile, join and create groups, share your activities and follow the activities of other users.
Just like all the most popular social networks, the more followers you have, the easier it is for your published content to be seen, receive comments, be shared and receive kudos (these are what likes are called on Strava). Many activities can emerge from a Strava group: new communities, training groups, even clubs and teams. You can compare your performance with others, recording data for a certain route and seeing the leaderboards in real time. Additionally, Strava allows you to always let other people know where you are at any given moment. By activating the Beacon function, your friends and family can access your location, so you can meet up and continue the training together. It clearly isn't just a social network, but a true world where you can meet, compare and share data, aims, projects, as well as lots of emotions, all within the world of cycling.
Commonalities and differences
Though Garmin and Strava are competitors in the app sphere, it is interesting to note that Strava integrates well with the Garmin bike computer. Both applications are very similar in their basic functionalities: both are available for iOS and Android, smartphone and desktop and allow you to share data and images.
What are the differences? While Garmin gives you deeper data analysis, Strava is more intuitive and clearly the go-to social network for cyclists, as well as one of the most comprehensive map and itinerary resources in the world.
Garmin Connect is completely free, while Strava keeps 80% of its functions free, with a premium account needed to access the full package.
Conclusion
Not all devices are the exactly the same, but they can often be very similar, like Garmin and Strava. Which one should you pick? Perhaps you don't need to decide, because you can choose to use both apps which, in a way, complete each other. The choice is yours!
What is important to note is that these two applications are the absolute best when it comes to monitoring cycling activities. So, whichever you decide to use, what matters is that you measure your activities so you can keep track of your data and improve your performance, and that you share it, so your experience can enrich the entire community.