Speaking of Gravel bikes, not all cyclists have a clear idea about which wheels are recommended. To ride on mixed routes, will one need a set of uphill wheels or is a set of MTB wheels better? How does the type of wheels mounted on the bike influence the choice of tires? The questions are different. In this article we are going to see how to choose the best Gravel wheels.


Gravel, introduction.
Before approaching the subject of wheels and tires in the specifics, it is important to focus for a few minutes on the needs that cyclists, who are Gravel bike enthusiasts, have. Before purchasing a set of wheels thought specifically for Gravel routes, this phase of analysis helps to understand what the necessary features are to have in the product. Be careful not to rely on hearsay or brand names as this could prove to be a mistake.
Gravel bike, what is it?
Gravel bikes are a type of bicycle developed to allow the cyclist a wide range of use. Thanks to their particular geometry, these bikes can be used on typical endurance routes, both on the road and on mixed or muddy terrains. Gravel bikes, in fact, are inspired by cyclocross bikes, although they normally have a lower frame rigidity index which makes them suitable for a more comfortable ride. This particular characteristic has made it possible for the Gravel practice to gain ground in Italy too, where one can enjoy long scenic routes suitable for its use, such as unpaved country roads or dirt roads.
What are the needs of those who practice Gravel Biking?
These types of tracks require multi-purpose bikes, suitable to absorb as much as possible the prolonged vibrations generated by the use on dirt roads (Gravel bikes do not have shock absorbers and their frame is closer to the actual road or cyclocross bikes than an MTB). The braking system is strictly disc, preferred to the normal cantilever to ensure maximum braking safety. These particular conditions, naturally require a set of wheels able to form a single system with the Gravel bikes. Therefore, your wheels will need to be comfortable and light, but above all they must be as reliable as possible.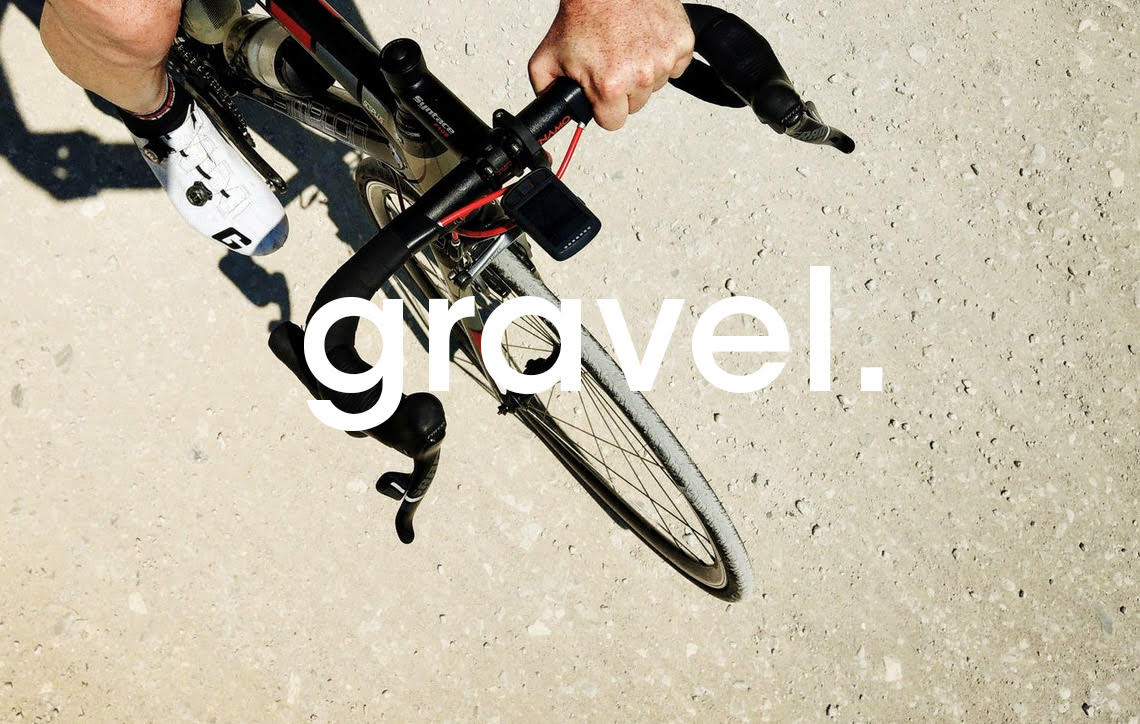 What kind of wheels meet these needs?
We have seen how comfort and reliability are at the top of the list of a wheel performance when it comes to Gravel. But what features should I look for in a set of wheels to get this particular result?
Thru-axle hub fastening: The best Gravel bikes have adopted this system from the MTB and already in use in cyclocross. The thru-axle is preferred to the old standard quick release as it increases the rigidity of the wheel in torsion, giving rigidity to the hub, thus obtaining a better responsiveness when pedaling. With this system, it is possible to mount more fluid bearings while the thru-axle prevents the risk of an accidental release due to the continuous vibration.

Attention: the two systems are not compatible. Check that the fastening system is present on your frame before purchasing a wheel for Gravel biking.

Straight-pull spokes: With the straight-pull technology, you will find straight spokes and hub flanges with holes already oriented. This will ensure an increased rigidity to your wheel, making it more balanced and responsive. It will also be more reliable since the straight-pull system is used to offer greater resistance to the disc brake stresses. In addition to this, it is useful to provide a shock absorption effect to the wheel, thus reducing the stress to your back.
Rims: The standard in the Gravel field is the same as for road rims, that is 700c (the classic 28" rim). The width of the inner channel must be suitable for tires from 32 to 55 mm. Many may think that aluminum rims are the best solution for Gravel type paths, but today there exist carbon solutions which guarantee superior strength and performance. An example? Our Miura TC37 Disc!
What type of tires should I choose?
This is a fundamental phase. The tire, in fact, is the component of your Gravel bike which is especially responsible for road grip, as well as for the shock absorption that the frame delegates to the wheel system.
Section: The tires to be kept as reference for the world of Gravel usually vary from a minimum of 32 mm to a max of 55 mm of section. Before choosing, it is of essential importance to check the gap between the fork blades and the frame as this will allow you to understand what the maximum permissible section will be. To do this is very simple, just measure with a tape measure the gap between the blades or visit the manufacturer's website which should indicate the maximum allowed width. Never buy a tire without first checking this section. The risk is, to not be able to mount it on your wheel, which obviously would be very disappointing. Once you have understood the maximum section that can be purchased for your bike, you can proceed with choosing the tire that is closest to your needs. For example, you can think of using your Gravel bike to practice some cyclocross: despite the fact that the rigidity of this type of bike is not specifically designed for cross competitions, it can still be enjoyed for amateur use. The maximum section limit for this activity is that of 33 mm. A similar argument can be made for the Gran Fondo: although usually road bikes are used for these competitions, Gravel bikes can be suitable for this purpose since, thanks to their comfortable geometry, it is possible to spend many hours on the saddle. We recommend a 28 mm tire on the road, while to obtain a good performance on rough terrain the solution is to try the 40 mm section. This measurement would provide you a good rolling resistance without giving up the smoothness of the wheel.
Tubeless or inner tube? Here too, the choice depends on tastes. With the tubeless you will have increased protection against punctures and pinching, but it requires dedicated rims or convertible components (tubeless ready) through a special kit. Mounting tubeless allows you to diminish the tire pressure (of course always staying within what is indicated in the manufacturer's instructions, otherwise you would risk damaging the rim), thus allowing you to have more grip. The inner tube makes it easier to mount the tires but, at a lower inflation pressures you run the risk of tire punctures. Consider that often in Gravel you will encounter rough or muddy paths which require more deflated tires than those normally used on the road.
In conclusion
Gravel wheels, how to choose the best ones? We talked about how the choice is not trivial. Often the Gravel bikes we purchase are equipped with a low performance set of wheels, so you may want to improve the performance of your bike. We advise you to keep in mind the information we provided you: check the frame of your bike or inform yourself well with your trusted dealer before buying, so you will be able to know what type of wheels can be mounted. Then analyze your riding style, as this will determine a series of technical choices to make. Have fun with the Gravel!