Using clothing and equipment that's suitable for cyclocross will help you to optimise your performance during the race. Clothing provides comfort and protection, while fitting the right accessories on your bike will improve its performance and make full use of your physical effort, with no wasted energy.
And if you're new to cyclocross?
The first thing you need is the desire to train hard and consistently to compete in this tough but very enjoyable sport. Now we'll look at clothing and bike accessories.


Cyclocross clothing
Cyclocross clothing inevitably depends on the type of course you'll be racing on. Mud, branches, obstacles. Here are some tips.
Bodysuit and helmet
Cyclocross riders wear a bodysuit similar to that used for time trials on road. This type of suit is preferable because it allows free movement and prevents the rider getting tangled in branches, leaves and other obstacles. The best bodysuits are water-resistant and windproof, if possible with the ability to retain warmth, since cyclocross events are held in the winter months.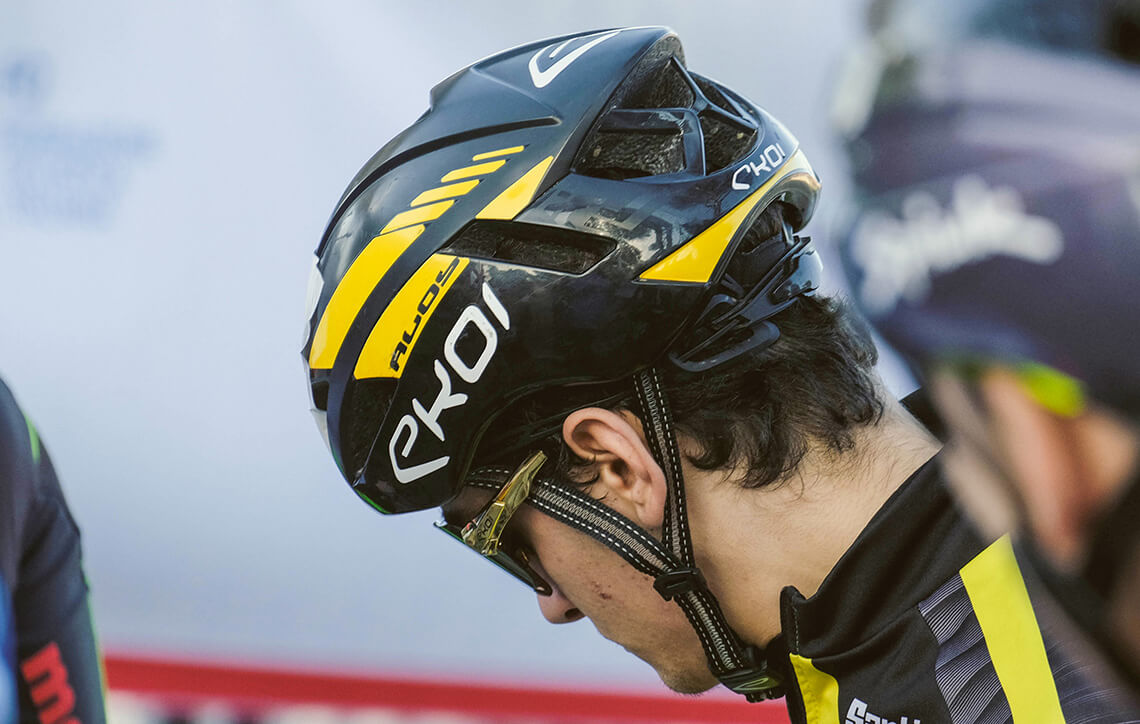 Regarding headgear, a road cycling helmet can be used, but check the following:
Size should be chosen by measuring the head circumference;

Safety: only buy approved helmets certified by

UNE-EN 1078

.




For even greater safety, choose a helmet with

MIPS (Multidirectional Impact Protection System

), which protects the head from impacts in several directions;

If possible, the material should be polycarbonate: it's lightweight and resistant but allows good ventilation;

Ventilation, in fact, ensures greater aerodynamic flow.

Weight: a light helmet is more comfortable for racing and less demanding on the cervical spine.
Cyclocross shoes
What's the best footwear for cyclocross? For this sport you need shoes with a rigid sole, to transmit the force of pedalling. Since races are held in winter, shoes should also be water resistant. Some riders choose cleated mountain bike shoes, while others prefer those with a rapid clip-on and off system and a metal plate (plastic is not sufficiently hardwearing for the running sections). To summarise, the important thing is that shoes must be rigid, water-resistant and allow you to get on and off your bike quickly.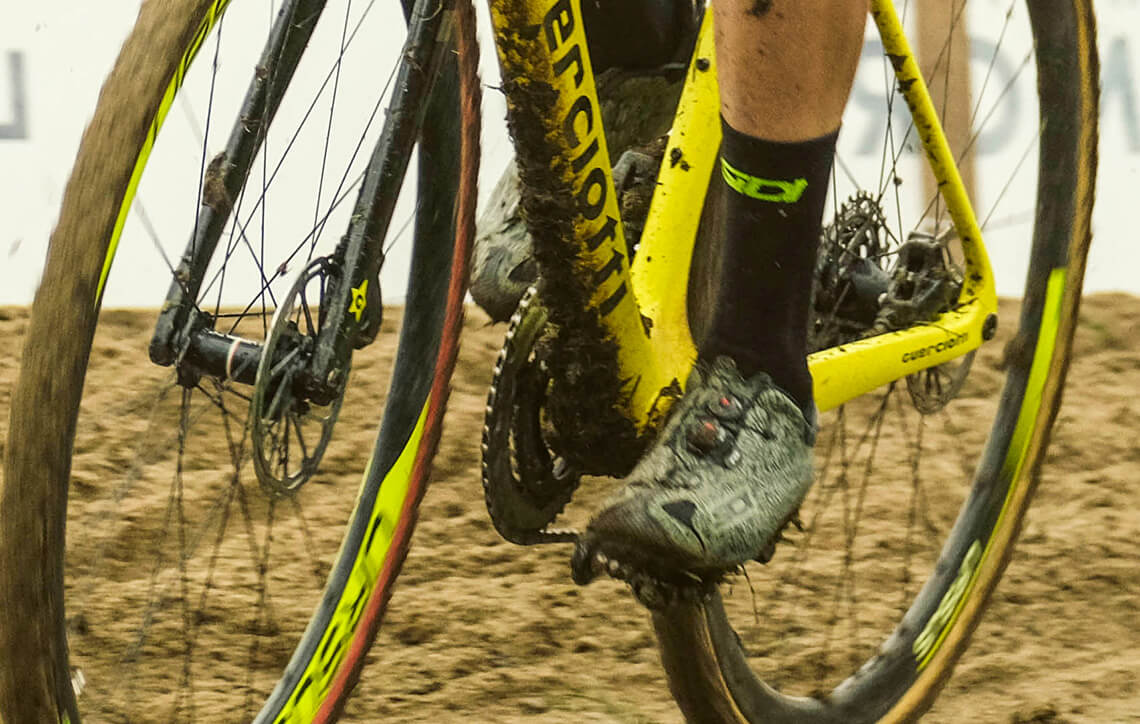 How to accessorise your bike
Cyclocross bike accessories are an integral part of race preparation: they are strategic decisions to make the most of all the training you've done prior to the competition.
But before we discuss accessories, we should remind you to use a lightweight bike with a rigid set-up: agility, responsiveness and manoeuvrability are what you need during the race.


Cyclocross pedals
Cyclocross pedals should be able to perform three functions:
Transmit muscular force to the bike;

Reduce the accumulation of mud;

Facilitate quick coupling and decoupling of the shoes.
It is therefore preferable to choose automatic pedals with a wide platform, extremely rigid and light. This gives the foot stability and optimises the transfer of muscular force.


Tubeless tyres for cyclocross
Wheels are also an important way of achieving rigidity and maximum fluidity.
We recommend choosing lightweight carbon wheels with a depth of 37 mm and width 28 mm for optimum race performance.
Regarding tyres, tubeless tyres are becoming more common in cyclocross, to reduce the risk of punctures or cuts on uneven terrain. Tubeless technology removes the need for an inner tube and prevents air entering from the outside. This special mechanism helps to keep the tyre pressure stable throughout the race.
The tyre itself is not glued, but hooked on either side of the wheel rim. It does not contain an inner tube, but a liquid sealant. The tyres are inflated to a lower pressure than conventional tyres; this gives a more comfortable ride, with greater resistance to wet conditions and very demanding courses. For this reason tubeless tyres are becoming standard in cyclocross, but more and more road cyclists are also choosing them.

Thanks to its in-house R&D department and its collaboration with professional cyclocross teams, URSUS has designed a high-quality range of wheels and tyres for cyclocross. Choosing high-quality accessories for your bike can change the outcome of the race, allowing you to give your very best, even in the toughest sections of the course.
Discover the best cyclocross wheels...
What is behind a cyclocross wheel and what should you know to choose the best wheel for your needs?
Find out in this interview with Andrea Zen, Ursus engineer