Gioele Bertolini, of team Selle Italia Guerciotti Elite, is one of the top Italian cyclocross riders, and well accustomed to international competitions. He told us about his experience, and about how advancements in Italian cyclocross are bringing the sport closer to its level in Belgium or the Netherlands.
Born in the Valtellina region in 1995, he is used to competing with Belgian, Dutch and German champions on cyclocross courses all over the world. Here's how he prepares to complete in high-level cyclocross.


Gioele, what does cyclocross mean to you?
"First of all I'd say that cyclocross is a sport you either love or hate. There's no room for half measures here. Sacrifice is the watchword: for us Italians, competing against Belgian, German and Dutch athletes is a big step up from the level of competition in Italy. In Belgium and the Netherlands, cyclocross is a truly national sport, like football here; so it's normal that the level of competition, experience and training should be higher abroad. This is the first thing to consider if you're thinking about taking up cyclocross and getting to the top: it's not at all easy, take it from me. You need to think of the whole picture: as with anything, if you decide to push beyond the initial difficulties, you'll find great satisfaction, which I clearly hope you do. Doing cyclocross these days means never giving up: when your legs are hurting, when the cold, rain and mud make things even more challenging. Cyclocross is a challenge for yourself first, and then against your rivals."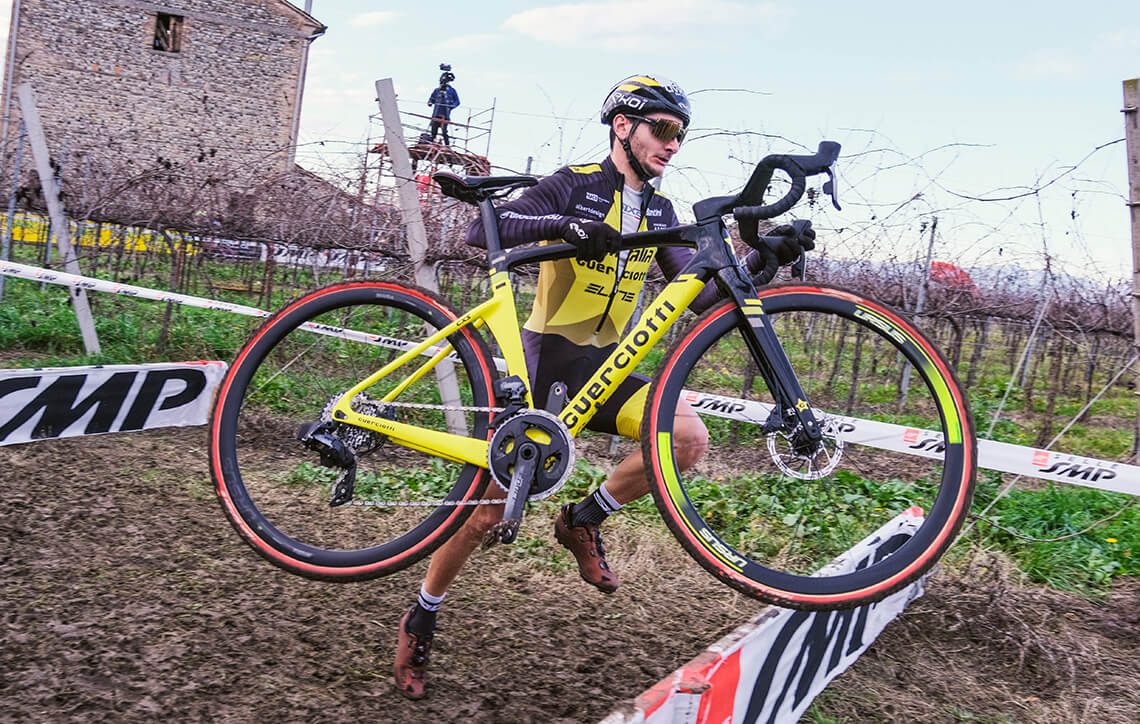 How can you prepare for these tough and muddy challenges?
"My training sessions are designed to prepare me to be an all-round athlete as far as possible. As you can imagine, on the physical level, cyclocross puts an enormous strain on riders. As well as the cycling route, we usually come across stretches that are uphill (often on sandy terrain). It's a question of leg strength, but also agility and stamina. To develop all these, I recommend the gym, cycling and running. Athletes who compete solely in cyclocross usually schedule intense training in the summer months. This means that during the race season they can plan a few sessions of gym or running, to stay at peak fitness for longer. This typically happens in Northern Europe. In my case, spring and early summer are devoted to mountain biking, which means the time I have for specific cyclocross training is limited. Obviously that's not to my advantage, because it forces me to use the first few official events to find my best condition. My typical week consists of five training sessions alongside weekend races. Two days a week I work in the gym, and one day I run. I cycle every training day, including after sessions in the gym. I mostly train on roads, but one day a week I concentrate on cyclocross. This is important in order to fine-tune my technique and find the rhythm for racing."


What does Italian cyclocross have to do to reach north European levels?
"We Italians were once leaders in the sport. The team Selle Italia Guerciotti Elite actually boasts several world titles, and has been extremely successful internationally. As the seasons passed, we invested too little, and unfortunately we've lost ground against Belgium, the Netherlands and Germany. In recent years our numbers have been rising fast; luckily, there's a growing number of young people getting into cyclocross. What do we need to do to win in other countries in the next few years? I'd say build the right kind of courses; when you go out of Italy, you find really hard courses, for example in Switzerland, where they're similar to MTB circuits. In the Netherlands and Belgium races are on sandy terrain, where you have to be constantly pushing. In recent years, Italian courses have been kept far simpler, in order to be accessible to the largest possible number of young people; but now we need to find ways to allow the best riders to tackle more difficult challenges. That's the only way we can come out of Italy and compete with the world's top athletes. However, I'm confident, I'm seeing growth in our movement."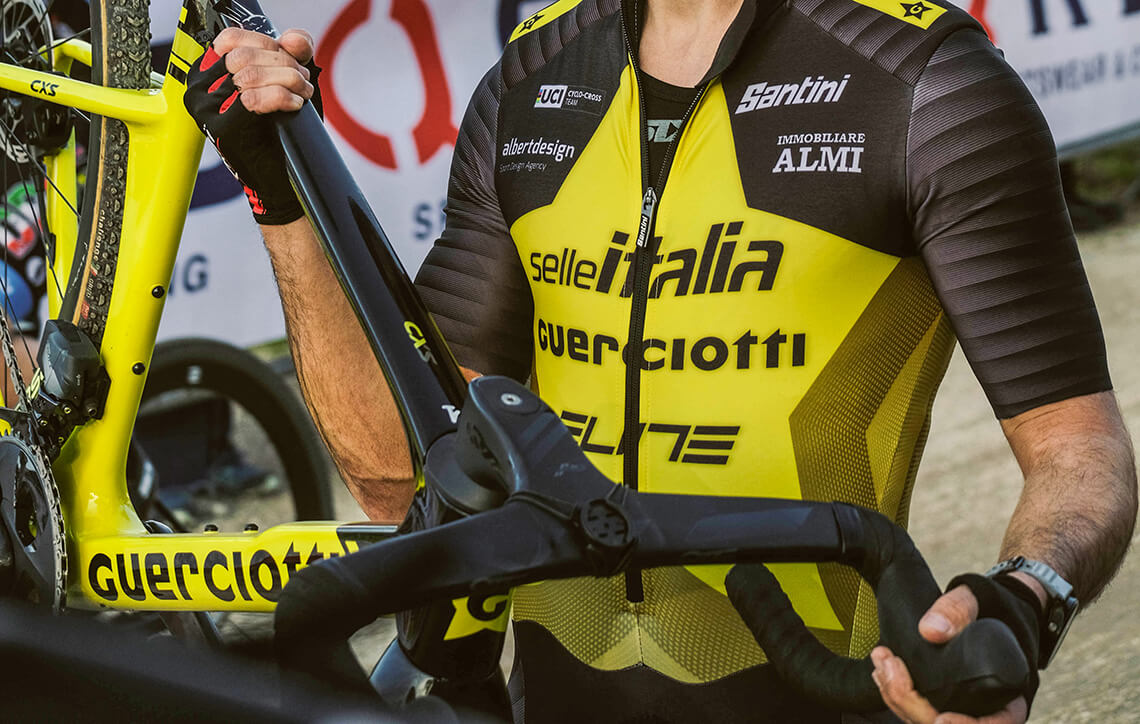 A final tip from Gioele Bertolini for newcomers to cyclocross?
"To improve you definitely need to train well, but it's also important to try and "borrow" a move, a style and a little experience from the people around you. In races particularly, you sometimes see riders who do unconventional things; try and emulate them; practising the moves you've seen will help you to improve constantly."
What is behind a cyclocross wheel and what should you know to choose the best wheel for your needs?
Find out in this interview with Andrea Zen, Ursus engineer