XC and Marathon are noble disciplines within the MTB universe and require specific technical gear for the challenges that riders face. When choosing wheels that will perform well in these two specialties, there are a few fundamental features to keep in mind, and Ursus Kodiak captures all of them. Find out why this wheel is the right choice for your competitions.
Ursus Kodiak, an MTB wheel with unparalleled performance.
Ursus Kodiak is a competition wheel studied to set you apart from the rest in cross-country and marathon biking, where rigidity, comfort but most of all reliability are key requirements for riders (find out more in this article). Indeed, Ursus has built Kodiak precisely to resist terrain irregularities, very common in these disciplines. This feature was combined with the lightness and rigidity of a single-piece rim in unidirectional carbon with an internal diameter of 24 mm. These dimensions allow Kodiak wheels to accommodate the latest wide tires. From a purely structural standpoint, this contributes to the improvement of rim/tire pairing even at low levels of inflation, thus avoiding deformation when turning or braking.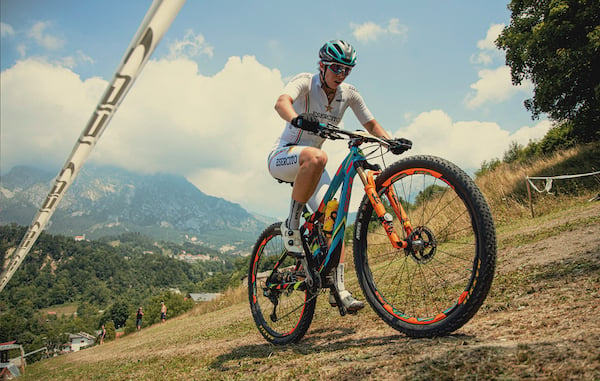 Perfection down to the last detail: spokes and hubs for XC and Marathon.
Durability and hold are not enough: true XC riders want maximum control over their bike during the crucial phase of pace acceleration. This is why Ursus did not just make a reliable wheel that is light and stable on the terrain; it also upgraded the "heart" of Kodiak's movement by offering two different pairs of hubs per thru axle (front 100x15 and 110x15 BOOST and rear 142x12 and 148x12 BOOST). For XC, the leading technology right now is BOOST, with a higher inter-axle between the flanges (110 for the front and 148 for the rear – a higher inter-axle makes the wheel structure more rigid, making riding smoother and more precise.) Both hub versions have been developed and produced by Ursus using machinery which employs precise numerical control on a micron scale. This extremely precise construction reduces any interference between the components to a minimum, therefore assuring a wheel with incomparable smoothness. The XD40 hub, compatible with Shimano, Sram and Sram XD, offers riders a wheel that is even more reactive during acceleration. The performance package is completed with the cross pattern, studied to enhance and perfect the function of the 28 spokes. The result is a wheel with great lateral rigidity and spokes with high stress absorption.
Conclusion
MTB wheels for XC and Marathon: the features of Ursus Kodiak products make them the right choice for riders who never settle when it comes to technical performance. Developed in partnership with the XC team Torpado Ursus of Mauro Bettin and the Italian champion Gerhard Kerschbaumer, Kodiak is a top quality guarantee.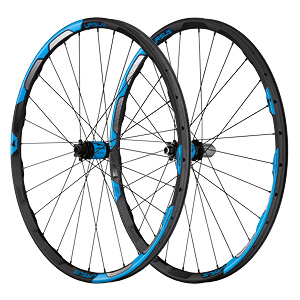 KODIAK