Ursus launches two new pairs of hubs that will increase the performance and reliability of your racing bike wheels even more. RD50 and RD30 will respectively transform the high-end segment and the entry-level segment, thanks to the innovative technical solutions introduced by our research and development department.
The launch of a new product represents an important step for a company like Ursus. It is the moment in which years of work in research and road testing, in design, and in strategic planning come together. The rapid diffusion of the disc braking system has accelerated the development of this series of hubs, which will now form the technical basis of every Ursus racing wheel. With the new hubs for disc brakes, our experience reaches the heart of your wheels to evolve in performance and innovation.
RD50 HUBS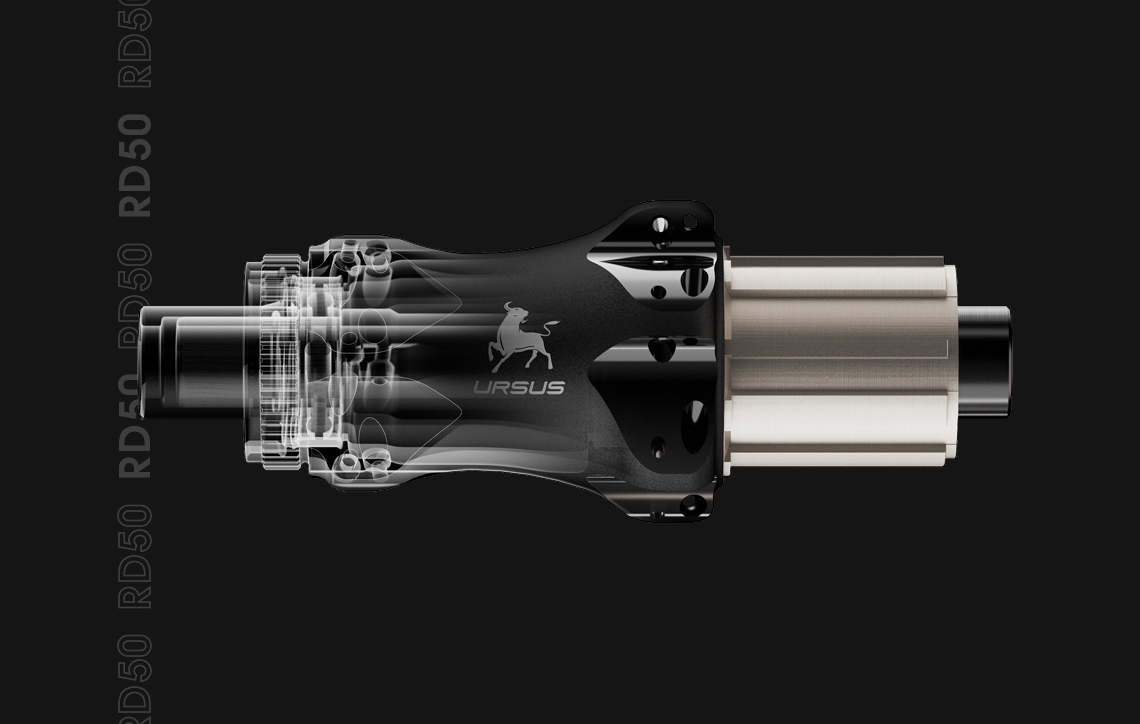 RD50 is a hub with flange for straight-pull spokes. It is presented to the general public with the iconic velvet touch finish applied to the central body in ergal 7075, a touch of style with the contrast between glossy and matte to emphasize the high-end spirit of this product. But, of course, looks aren't everything. That's why Ursus engineers have once again outdone themselves, creating an even more refined technical component within it.
The keystone defining the assets of the RD50 can be found in the precision in its construction. The tolerance limits are reduced to the micron, thanks to the use of cutting-edge numerical control machines, as well as the meticulous verification of each individual dimension. RD50 supports the action of your legs, giving you the feeling of greater explosiveness on the pedals. This happens thanks to the radius angle of the body, which is reduced compared to the previous range of hubs.
In addition to all this, there is also a further reduction in friction, making the wheel run even more smoothly and with higher responsiveness, but above all a new system of reduced pressure seals that ensure a higher level of protection for the SKF bearings. Water, mud and dust have always been enemies of bike components, but the new RD50 seals make these hubs more resistant to atmospheric agents and natural wear and tear, which could affect their smoothness over time. In short, we are talking about components that require very little ordinary maintenance, while at the same time maintaining their performance constant over time.
RD30 HUBS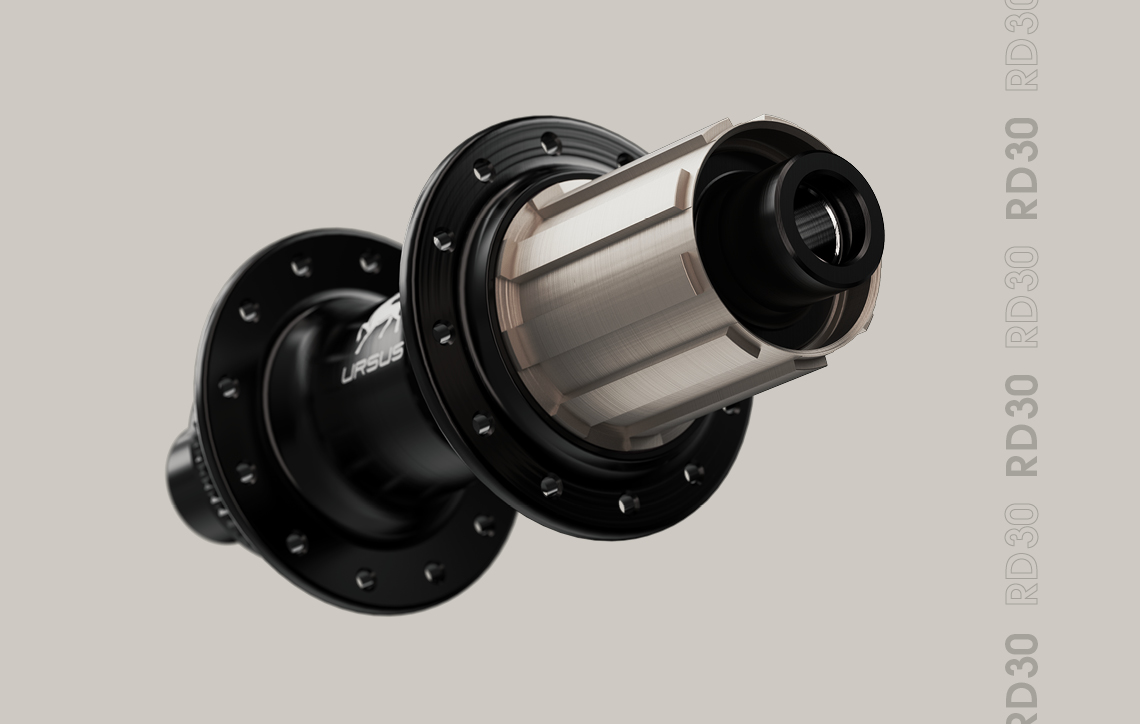 RD30 is the hub model that will distinguish the Ursus range when it comes to the "first price" wheel segment. Like its older sibling, this hub shares its general technical imprint, however differing in the flanges prepared to house J-bend spokes. Aesthetically, the RD30 has a glossy anodized finish.