The setup of carbon wheels for cyclocross is very different from what we would normally choose on the road or MTB. The tire pressure is not the only point of concern: we asked the technicians of the Selle Italia Guerciotti Elite UCI team to give us some useful tips on the best possible settings. Let's discover it together!
Cyclocross is a discipline that cyclists are increasingly being conscious of, but yet there is not much knowledge about this topic in Italy. Currently, cyclocross remains a "niche activity", reserved for a few or that others that have begun practicing in the winter as training for the road events for the following year. We thought providing with you with this article in which you will be able to find a relevant technical testimony like that of Luca Damiani, a technician of the Selle Italia Guerciotti Elite UCI cyclocross team. This team has been, for over forty years the Italian benchmark when it comes to cyclocross, and from this year a point of contention for the best teams in the world in the Superprestige cyclocross competition. Luca accompanies Gioele Bertolini and Jakob Dorigoni on every trip in the extremely difficult Belgian and Dutch courses, therefore who better than this expert that can tell how to setup the wheels for this special type of racing?
Carbon wheels for cyclocross: are they really the best solution?
Luca: "Absolutely YES!". The Selle Guerciotti Elite team has been utilizing carbon rims for year, we use them regularly on every course. One might think that carbon is delicate for the kind of courses that are seen in cyclocross but in reality, this is not the case. On the contrary, the choice of carbon wheels satisfies a purely technical necessity, can you tell me what it is?"
Us: "Some might say that carbon wheels are lighter then aluminum ones and lend themselves very well to cyclocross, an activity made of continuous remounts and where the bike, in some sections must be carried on the shoulder by the athletes."
Luca: "Certainly, but I would rather say that carbon offers the best possible compromise amongst lightness, strength and rigidity: as we know, rigidity is essential when it comes to offering the best performance on a bicycle. This is also true for cyclocross, the wheels must be able to form a single system with the bike, offering the appropriate rigidity but not lose the power of pedaling. For this reason we always ask for thru axle hubs which make the wheel more rigid and stable. This allows for precise riding especially when cornering. Another important point is the height of the rim profile, which must be high enough so as not to get completely stuck in the mud when we encounter it on the most extreme courses. We have been very happy with the Miura TS37 Evo Disc, with 37 mm rims that have displayed a far more precise and the perfect strength in every situation. You, at Ursus know this well, during the course of the season, you maybe get one or two pairs that need replacement. This is really a very little amount considering that every week all five guys in our team compete at the highest levels. Excellent for performance, longevity, durability and overall reliability."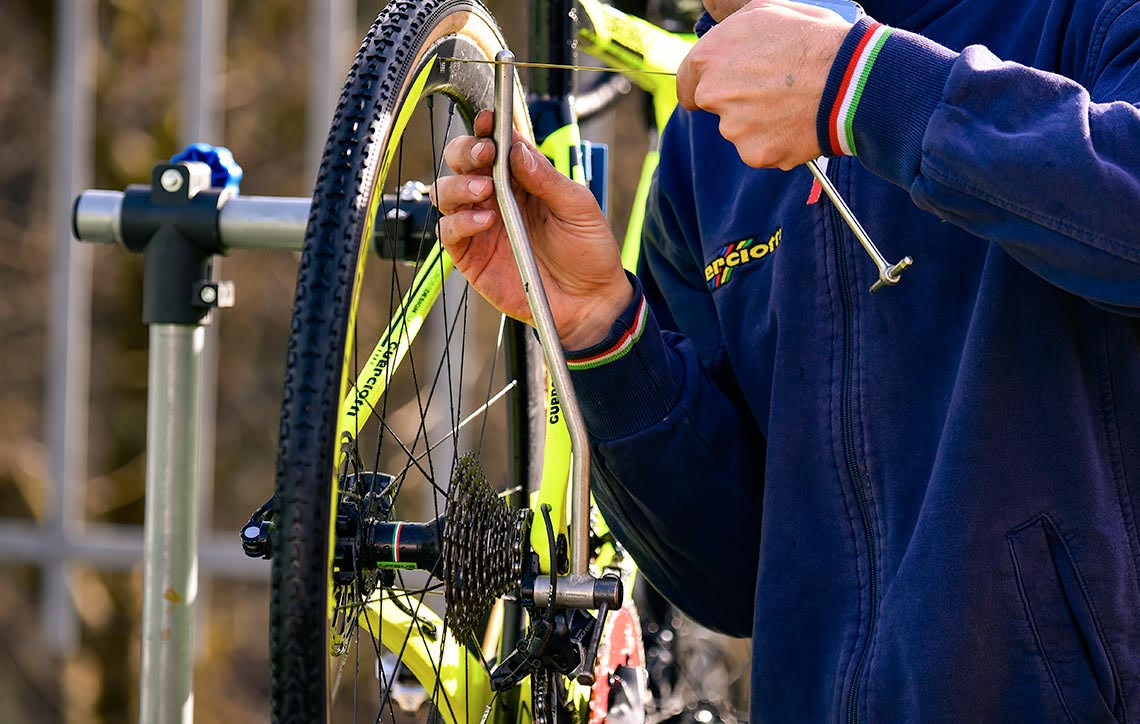 These carbon wheels are designed for disc brakes, a true standard for cyclocross, right?
Luca: "Absolutely". If we were to use normal cantilever brakes, mud would adhere to both the brake shoes and arch, thus making the braking ineffective. This is very similar to the MTB where the disc brake is normally used. With this type of system, the braking is used directly on the hub rather than the often damp braking surface. It is a matter of safety, but also that of general performance of the bike. Longer Braking in fact might make you lose seconds which in cyclocross, as in all competitions, are very important intervals."
Luca, you talked about performance: can you give us while revealing some technical tricks to make the most of cyclocross?
Luca: "Well, let's say that in cyclocross courses it is very important for the wheel system that allows for an excellent grip to the surface you are riding on. To achieve this, we need rims with a rather wide internal channel, suitable for the mounting of tubulars that are inflated with a very low tire pressure compared to the pressure of road tires, in order to obtain a wider surface in contact with the ground. If we were to use a narrower channel, we would encounter tire holding up issues, which especially on a turn could risk becoming unglued. Another reason why we use low inflation pressures (from 1.1 to 1.8 bar) is that this allows us to use the tires to cushion the roughness of the circuits. You know how in the MTB there are one or two shock absorbers? There! In cyclocross bikes are very rigid and we developed this system to make riding slightly more comfortable.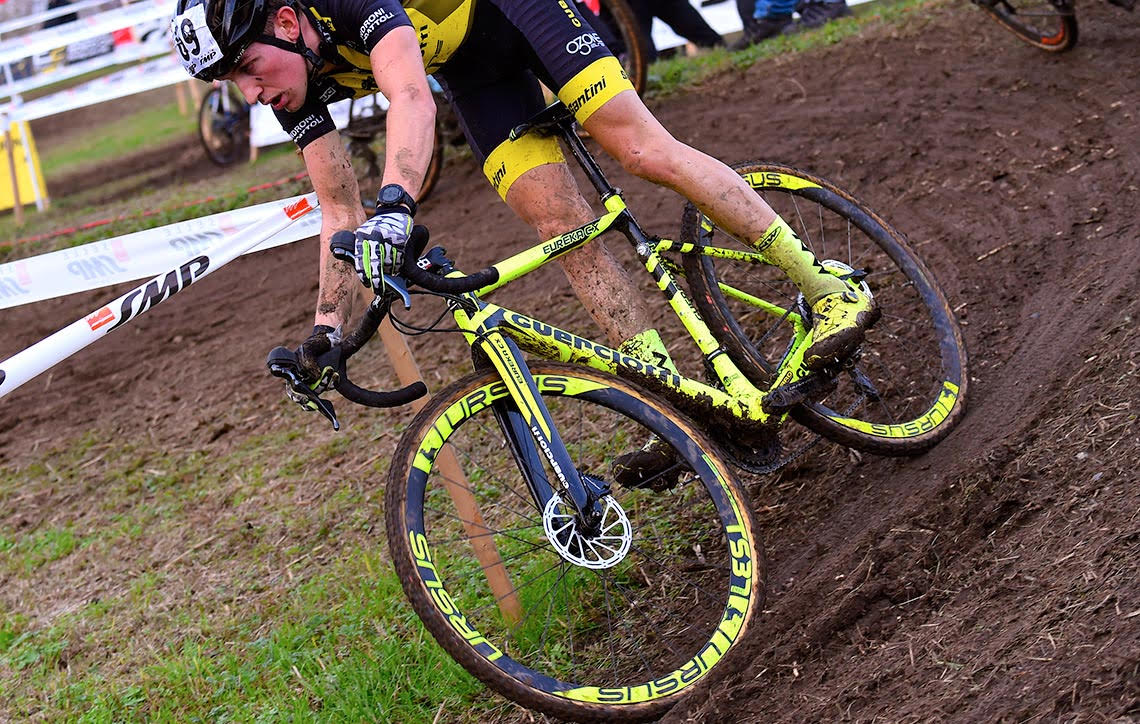 In Conclusion
In this article we have seen what the best setup for cyclocross wheels is according to the mechanics of the Selle Italia Guerciotti Elite team. The identikit traced by Luca Damiani corresponds perfectly to our Miura TS37 Evo Disc, a product developed and updated over the years thanks to Ursus experience as technical partner of the Italian team. Would you like to find out more on this set of wheels? Go to our Online Shop!