The Colpack-Ballan Team cyclist, using Miura TS47 Disc wheels, conquered the Under 23 world championship with a show of force
An extraordinary Filippo Baroncini is the new world U23 road cycling champion. Italian time trial champion, European road cycling vice champion, winner of a stage of the Giro d'Italia U23 and a stage of the L'Etoile d'Or, the twenty-one-year-old Colpack-Ballan team member outdid himself, striking out on his own to win on one of the Northern classic circuits, such as the Leuven one.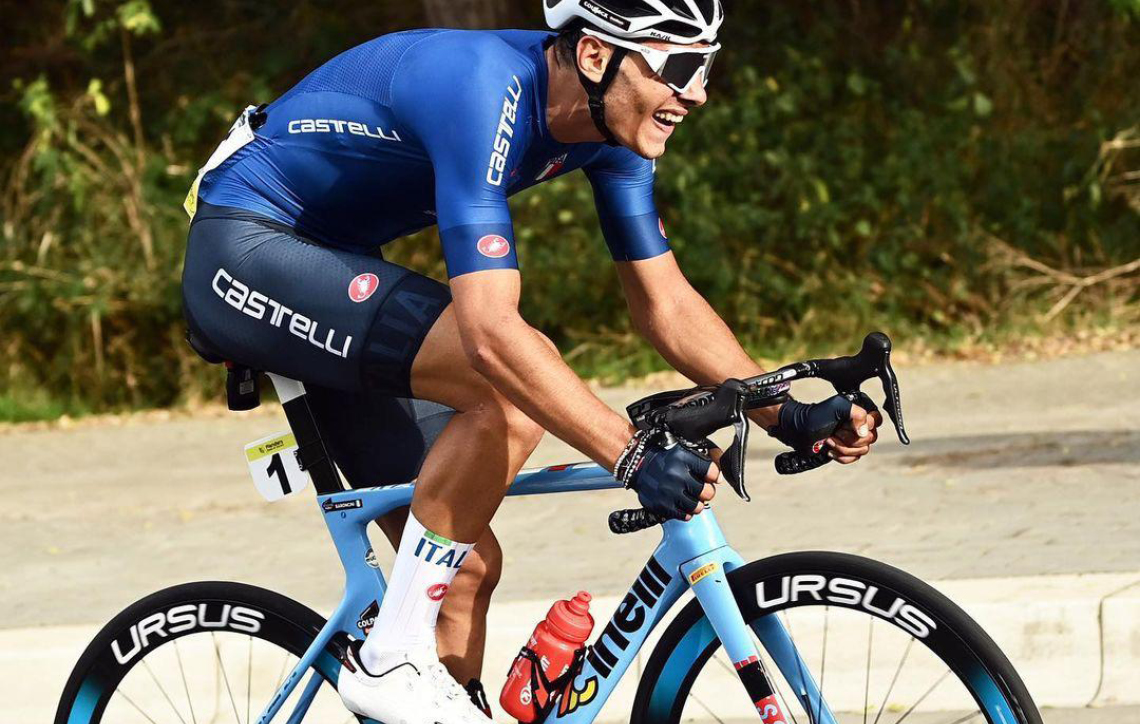 His opponents followed him with all the strength they could muster, but couldn't catch Filippo who didn't give an inch to clinch the rainbow jersey. The Italian national anthem was played, and the flag was hoisted high over the Flanders town where another Ursus "gladiator" did us proud. Michele Gazzoli came fourth overall.
Baroncini rejoiced, Italian cycling rejoiced and Ursus rejoiced; Ursus is the official supplier of the wheels used by the Colpack-Ballan Team for the 2021 season.
At the world championships, Baroncini used the Miura TS47 Disc carbon wheels; this product is chosen by many athletes, including at professional level, as it features a winning combination of lightness, reliability and versatility. The special smoothness of the wheels is guaranteed by the new RD50 hub, made in Ergal 7075, with tolerances reduced to micron level, the elimination of friction and an exclusive system of lower pressure linings.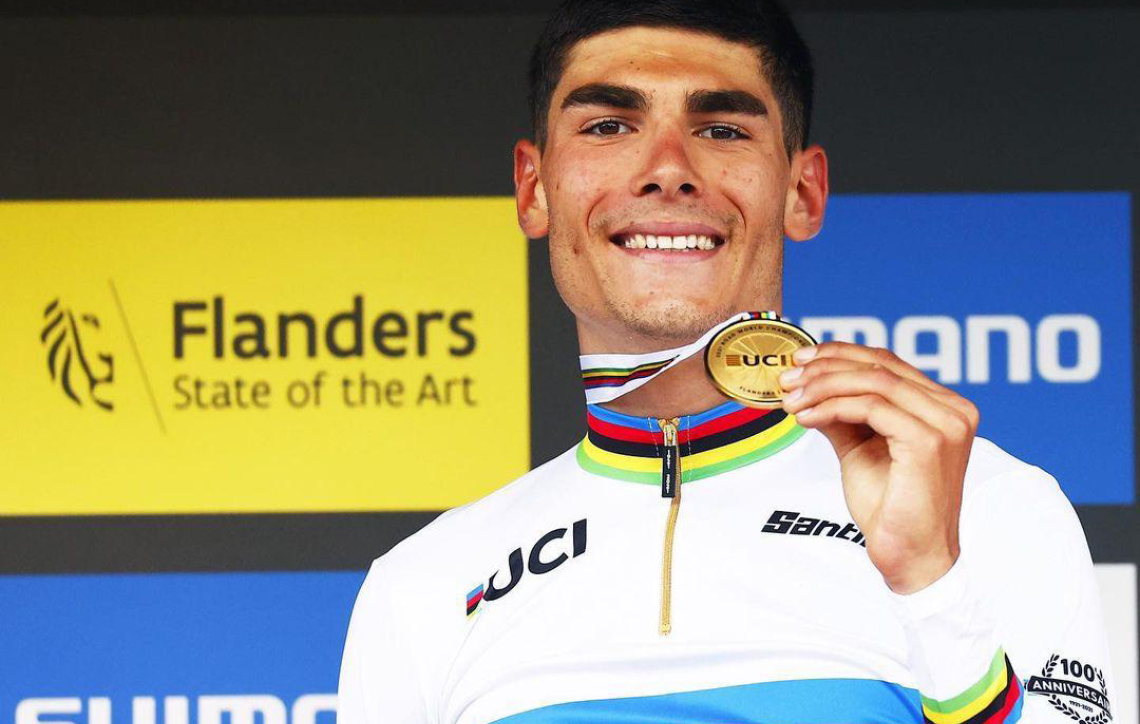 Wheels designed, developed and manufactured in our factories in Rosà, in line with a company policy that always places innovation and the research of quality in pole position. Its commitment has been constant over the years, and was rewarded with the wonderful Filippo Baroncini winning the most coveted jersey.