Ultra-light, designed for the toughest climbs, with disc brakes entirely integrated into the frame
Ursus and Wilier have given the French champions a bike capable of driving them towards the most important successes. A concentrate of technological and stylistic innovation, a competition-focused product designed to climb the most legendary peaks. In short, the all-Italian combination of Wilier bikes and Ursus wheels is destined to be popular in all groups.
A technological frame
The designers at Wilier have created a frame capable of perfectly embodying two concepts that are near and dear to professional cyclists: lightness and integration. The result of their efforts is the reduction of weight down to only 780 grams of pure carbon (in size M with paint) combined with a rigidity-to-weight ratio greater than 24%. The HUS-MOD fiber has been supplemented with a polymer film which increases impact resistance while reducing vibrations.
The technology package is cutting-edge. In fact, the Wilier Zero SLR frame is exclusively compatible with disc brakes and can be assembled only with an electronic gearbox, characteristics which define a new standard of the highest quality in the world of professional cycling. The cable routing is completely internal: this not only makes the bike aesthetically cleaner, but above all it provides a safer, more manageable vehicle to the rider.
For team Total Direct Energie, Wilier has provided bikes in an elegant "admiral blue" color.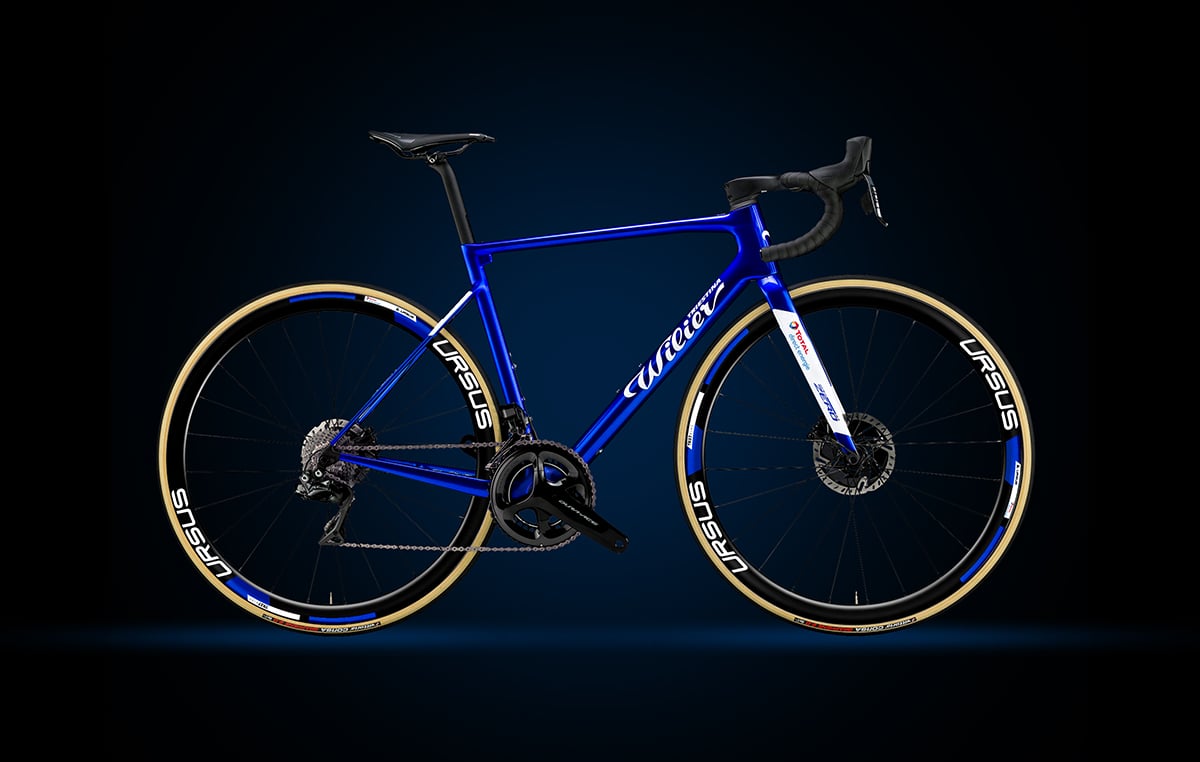 A state-of-the-art fork
The fork of the bike supplied to Team Direct Energie is asymmetrical. This specific shape was designed to ensure the best possible control of the force applied on the disc during braking. It was also made larger to increase aerodynamic penetration, thus eliminating noise.
The wheel range of team Total Direct Energie
The Zero SLR supplied to Terpstra and his teammates is equipped with different models of Ursus team edition wheels. Depending on the kind of race they are taking on, the team members can choose to install the Miura models of the TS disc series (TS37 disc and TS47 disc), the TR disc (TR37 disc and TR67 disc) or the TC disc (TC37 disc and TC67 disc).
Miura TS37 disc is the carbon wheel for racing bikes that best matches the climbing spirit of this Wilier. This is a classic 24 mm rim for tubulars with a medium-high profile, suitable for endurance courses with climbs. Its 50 mm profile version (TS47 disc) is an option often used by the Direct Energie team members on mixed routes with fast segments.
But this bike also allows you to install the latest wheels with an internal diameter of 28 mm. These rims are popular with the pros, mainly thanks to their ability to adapt well in endurance racing situations on dirty or wet asphalt. This is the case for races such as the Paris-Roubaix, the Tour of Flanders or the Italian Strade Bianche. In these particular conditions, models such as the Miura TR 37 disc allow for "oversized" 28 mm tires. Inflated at a lower pressure compared to traditional tubulars, they ensure greater stability on slippery paths. At the same time, they also dampen vibrations, guaranteeing a level of comfort that can make a difference in terms of performance on long-distance stretches.
During training sessions, French athletes choose the Miura TC37 disc for their Wilier Zero SLR. These are rims with a diameter of 28 mm, in this case for tubeless and clinchers. An additional option when, instead of performance tubulars, you want to count on the convenience of self-repairing tires (or tires with an inner tube).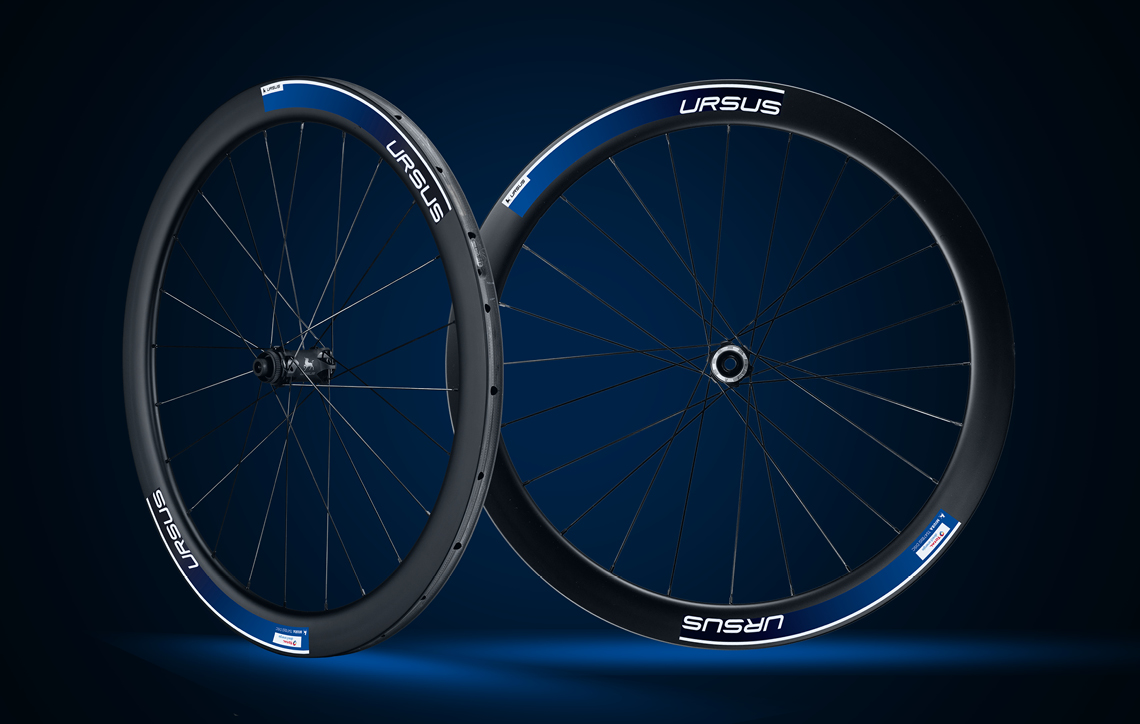 Conclusion
The team edition version of this jewel is fascinating for many reasons. The precision of the Shimano Dura Ace Di2 gearset makes it highly responsive and quiet during gear shifting. A technically cutting-edge frame is paired with a selection of top-quality wheels. The bike used by the Total Direct Energie team is a full-fledged powerhouse, merging maneuverability, performance, and riding comfort.